Sterling Silver Bracelet, 9.4"
$46
STYLE: 001-901-02596
In Stock
---
Inquire
Sterling Silver Bracelet, 9.4"*Prices are subject to change based on fluctuations in metal prices and currencies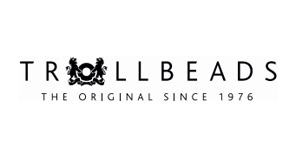 ** ALL TROLLBEAD SALES FINAL. INVENTORY CLOSEOUT IN PROGRESS! **

Trollbeads is unique jewelry. Each bead has its own little history, taking its inspiration from mythology, astrology, fairy tales, fauna, flora, cultural diversity, and last but certainly not least, in the familiar things of everyday living. What is most distinctive about Trollbeads, apart from the original design, is the use and combination of fascinating materials. The beads are made from the highest quality raw materials including sterling silver, 18 carat gold, Italian glass, natural pearls and precious stones. You can start with just one bead or be bold and begin with a collection. The beads can be worn on a silver or gold chain - as a bracelet or necklace. Tell your own story - create your own jewelry with Trollbeads.